Vacation Bible School (VBS)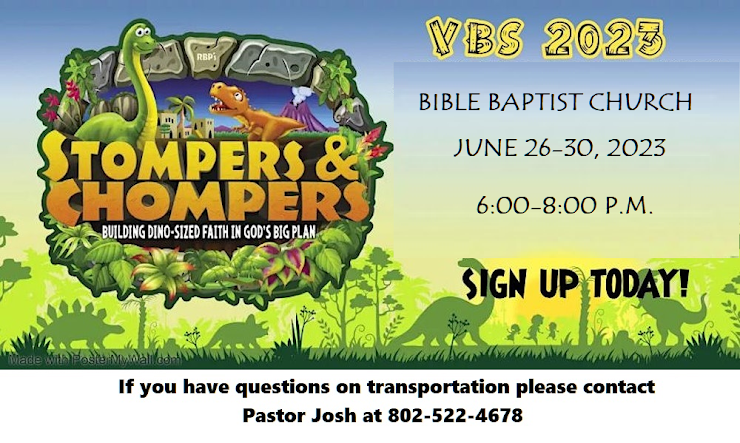 Monday – Friday, June 26-30, 2023 @ 6:00pm – 8:00pm – Children from kindergarten through sixth grade are invited to come join us for VBS! We'll have songs, games, snacks, Bible time, skits, and more great fun. Register your child HERE.
Youth Sunday and Fireworks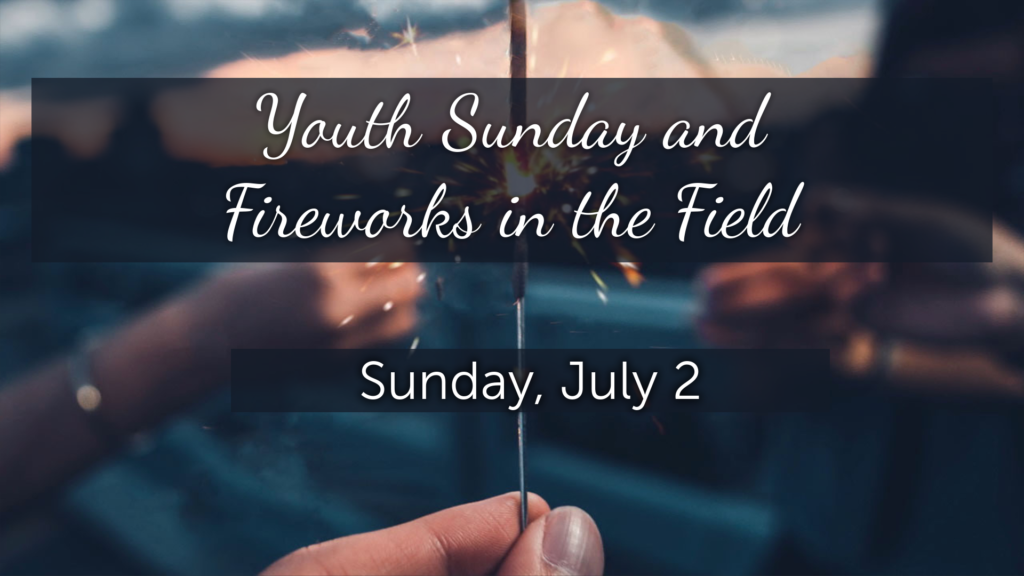 Sunday, July 2, 2023 @ 10:00am – Join us for our Sunday morning service where the youth of our church will help lead us in worship! We'll also have a special time to recognize our graduating seniors.
Sunday, July 2, 2023 @ 5:00pm – 9:00pm – We'll have our normal Fellowship in the Field with food, games, and fireworks later when it gets dark.
Barre Heritage Festival
Saturday, July 29, 2023 – Come join us as we represent our church in the community during the Barre Heritage Festival. We plan to continue our annual tradition of handing out bottles of water at our booth and in the parade. Stay tuned for more information on bottle labeling and times.
Camp Sonlight
Sunday – Thursday, August 13-17, 2023 – We'll be taking our youth to Camp Sonlight! This amazing ministry hosted by Victory Baptist Church of Vergennes, VT will be in Goshen, VT this year. For more information, visit their website. Click HERE to register.
Round Up Sunday
Sunday, September 3, 2023 @ 10:00am – Invite a friend to come to Round Up Sunday! We celebrate the children in our youth ministries who are graduating to a new class. An ice cream social is scheduled for immediately after church. All are welcome!